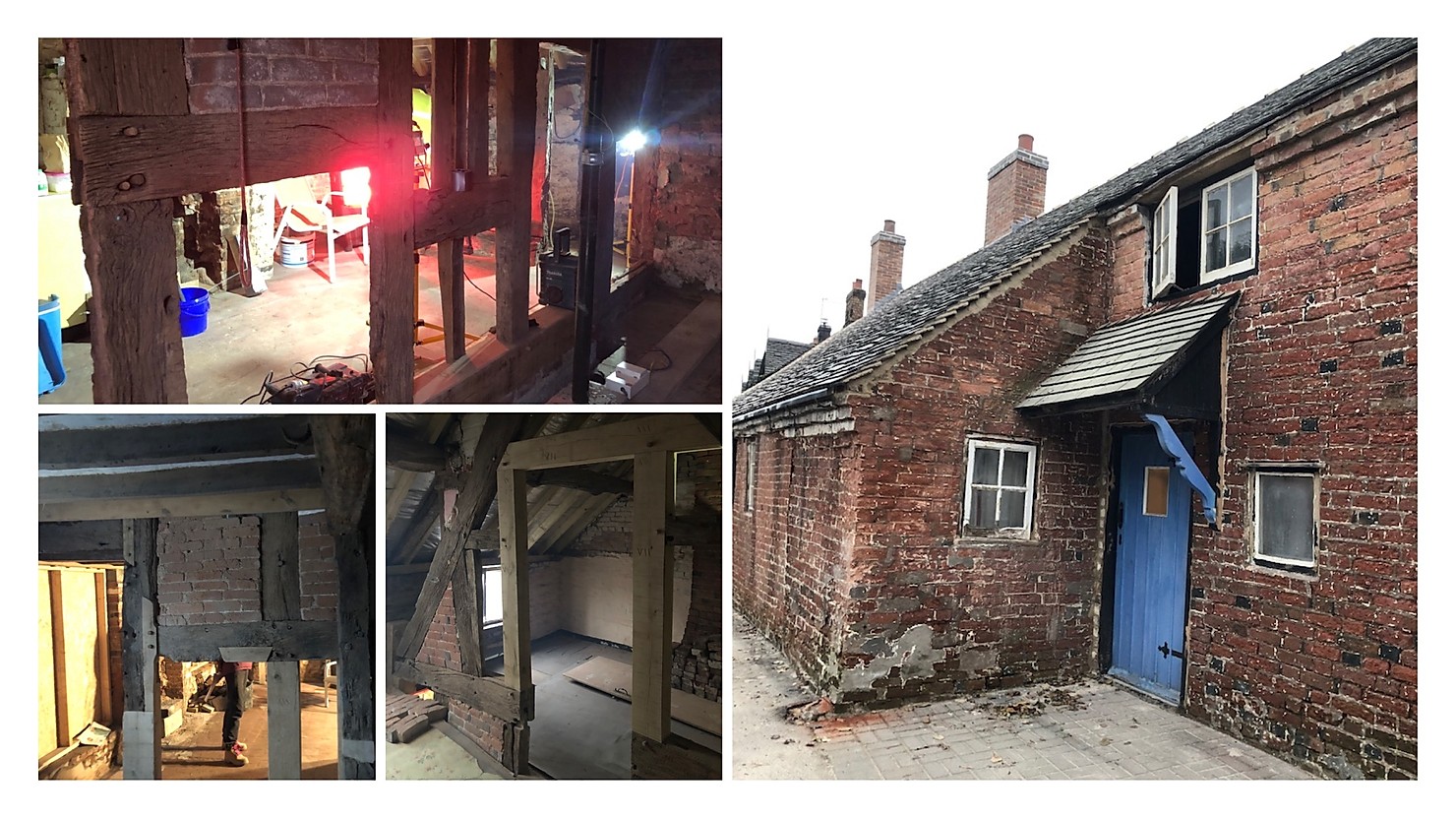 We gained approval for this Grade II listed cottage a few months ago and works are progressing now. Amazing joinery workmanship – combining the new oak with the old where structure is failing.
Prevailing damp has caused a sodden building but with the paint stripped from brickwork, the bricks will dry out (eventually). A breathable lime render will then be applied to the elevation. It has been a joy to watch this old property brought back into use.
What does Grade II listed mean?
A building is 'listed' when it is of special historic or architectural interest and hence considered to be of national importance. Rules are put in place as these buildings are significant and worth protecting.
Grade II listed buildings (also known as Grade 2) are the most common of the listed properties making up over 90% of all listed buildings.
The phrase 'listed building' comes from the fact that it is actually added to a physical list that you can find at National Heritage List for England.
Get in touch here if you have a listed building that requires modification.